La-Z-Boy Cushions for Outdoor Furniture Collections | Sunbrella "Lazyboy" Cushions
La-Z-Boy Replacement Cushions | Made with award winning Sunbrella Fabrics
Looking for high quality Replacement Cushions made from the award winning Sunbrella Fabrics for your La-Z-Boy outdoor patio collection at CLEARANCE PRICING? You have come to the right place! We manufacture custom cushions for all La-Z-Boy patio furniture sets at a fraction of the price! Looking for custom patio cushions for your whole collection or just your La-Z-Boy Chaise Lounge, La-Z-Boy Club Chair, La-Z-Boy Bench Chair, La-Z-Boy Ottoman, La-Z-Boy Swing Chair, La-Z-Boy Umbrella Replacement Fabric, La-Z-Boy Sectional or your La-Z-Boy Double Chaise? Well we have no minimum order! Don't hesitate to give us a call!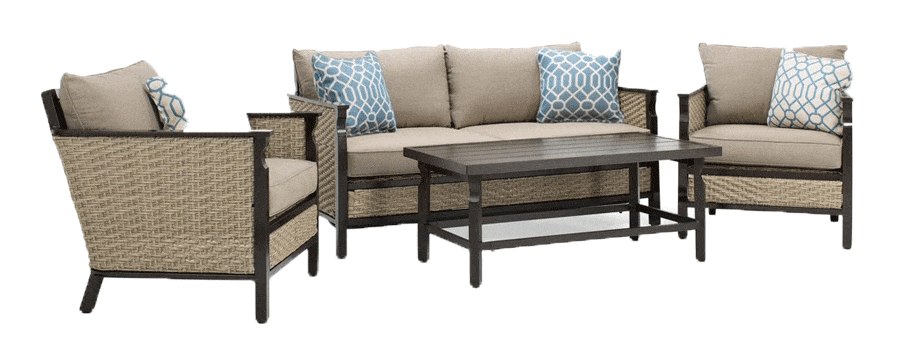 Custom Sunbrella Cushions for ALL La-Z-Boy Collections | Quality Replacement Cushions At Clearance Pricing
Your one stop and only stop for custom cushions from the quality well known Outdoor Sunbrella Fabrics for ALL the La-Z-Boy Outdoor Collections are here! We have build our foundation of this Custom La-Z-Boy Cushion Replacement program from some of the beautiful furniture collections such as the La-Z-Boy Outdoor Whitley Collection (complete) including the La-Z-Boy Outdoor Whitley Reclining Chairs, Double Chaise and La-Z-Boy Outdoor Whitley Umbrella, the La-Z-Boy Outdoor Preston Collection, La-Z-Boy Outdoor Thomas Sectional, La-Z-Boy Outdoor Graham Collection, La-Z-Boy Outdoor Caprina 6 Piece Deep Seating Collection and over a dozen other La-Z-Boy Outdoor Patio Furniture, Garden and poolside Sets!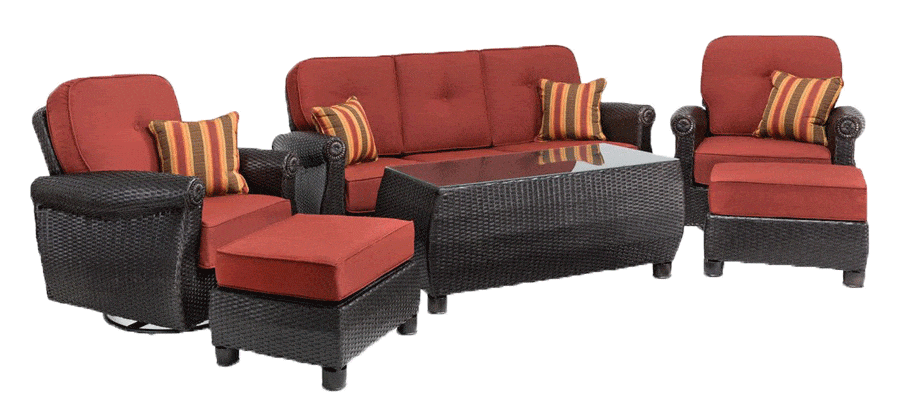 La-Z-Boy Outdoor Wicker Cushions | La-Z-Boy Patio Cast Furniture Cushions | La-Z-Boy Aluminum Furniture Replacement Cushions
Being in the Furniture Business selling, repairing and replacing outdoor furniture including La-Z-Boy Outdoor Wicker Furniture Collections, La-Z-Boy Outdoor Cast Patio Furniture Collections and La-Z-Boy Outdoor Aluminum Furniutre Collections, La-Z-Boy has a 5 star quality rating as far as the frame and furniture base structure is concerned. Where we come in is providing you cushions to withstand dynamite quality season to season sustaining comfort and that "rich color" that will last as long as the furniture itself!

Cushion Comfort | Cushion Durability | Sunbrella Fabric | Clearance Pricing
If your cushions only lasted one or two seasons why would you go back and replace them with the same cushions again? Here at the Custom Cushion Factory we do not provide one, but dozens of Sunbrella Fabrics that have a life expectancy of 8 years with 24/7 365 days a year sun and season exposure! Keep in mind you are NOT sacrificing comfort nor texture loss with these materials!! They are not only more durable, we find them to be more comfortable with higher quality internals as well! Many cushions lose their "bounce back" and flatten out within a season, but not our cushions! Flattened cushions are not only unattractive, but downright uncomfortable and unappetizing to find a "relaxed" feeling on, so why replace a cushion that is at that point with something that will go back to that state again? Don't look any further, and if you do, make sure to do your research and we are 100% sure you will find that out products, company and reputation are the only path to take!